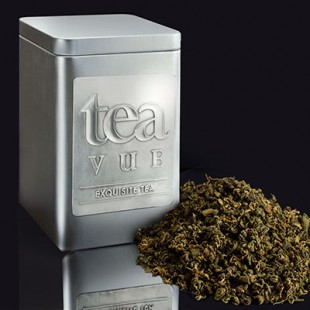 Jiaogulan, Gynostemma - Tea
Jiaogulan herbal tea may be one of the healthiest teas known to man. The health benefits are so abundant that we can only briefly touch on them here. In southern China as well in other parts of Asia it is often referred to as "Magical Grass." Although the herb was first consumed by the southern Chinese, it was the Japanese who first conducted the studies in which the plant's unique sapponins were discovered. As it turns out the sapponins which give this plant its adptogenic quality are very similar to those of ginseng only more numerous and varied! This is particularly exciting because of the potential of jiaogulan to provide similar benefits of ginseng at a fraction of the cost.
Jiaogulan is vitalizing as well as calming, anti-aging, anti-inflammatory, immune-regulating, improves breathing, supports the cardiovascular system and is known to be a digestive aid. We particularly like Jiaogulan for its wide-range stress handling (adaptogenic) properties.
Because of the abundant health benefits and supporting scientific data we suggest drinking jiogulan daily. It also makes a nice iced tea and can be steeped multiple times. Steep no longer than 1-2 minutes as it can get bitter.
We proudly carry Tea Vue brand loose leaf Jiaogulan. We believe this is the best tasting and highest quality jiaoulan available.